Round 4 –
Guilty round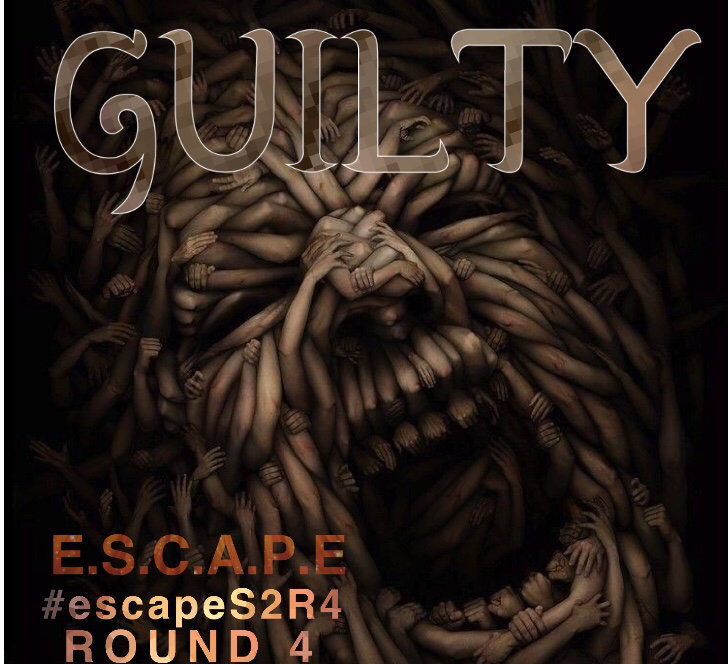 Welcome all teams, to our fourth round – Guilty round
After saCrificing our team member everything felt really empty. We are empty puppets. We are just hurting each other without -what it seemed- any end.
Why are we doing this?
We kept on walking though the long dark Corridor. There was a few glowing gems in the ceiling that we followed. Hopefully they will lead uS to the end of this corridor.
I felt a horrible feeling in my cheSt. I know the other did too. For some reAson it feels like we know each other. Like it was destined that we'll meet. All we felt was horrible. We're guilty. We're guilty in the sense that we left behind our friend. What is happening to our friend right now? We don't know. We just know we'rE guilty.
Your mission
You and your team get to choose a song that explains your guilty feelings about sacrificing and leaving your team member behind.
What do we expect?
Only songs about guilty feelings
Background vocals are not allowed on the track
Lyric changes are allowed – confirm with a judge before starting your song.
Layers are unlimited
Everyone in your team must sing a part in the song (Background vocals, Solo, Melody, Harm, etc)
Mashups are allowed, if all songs contain/or is about the word guilty
ESCAPE points?
If you do harm another team you will receive 5 Escape points as a reward.
General rules
Your submission MUST be dated (at earliest point) from the release of this post.
You MUST attach the correct hashtag and cover art to your submission. There are no exceptions and this is your responsibility alone.
Videos are ALLOWED
All entries MUST be available and visible to us judges within the permitted time frame. Late entries will be disqualified.
Sing in English only please.
You are allowed to open the song with a Group Account – but need to let it get checked after the opening layer with the judges
What effects can be used?
Permitted FX's to use: Only None. The use of any other fx leads to punishment unless you disabled the lock on the song for this round by talking to the blackmarket dealer
No Exceptions!!!!!
Hashtags
You'll need three hashtags
#EscapeS2
#EscapeS2R4
#YourTeamName
(You MUST use the correct cover art and put all correct hashtags in the description of your song)
Hashtags to be used by all contestants every round:
#EscapeS2R4 #EscapeS2 #YourTeamName
NO exceptions!
Following document shows the criteria
Please click on the blue link below to view the judging criteria
Two (2) judges will judge together in a "so called" judging group.
In total, you can earn 30 points max per judge group! This gives you a maximum of 120 points per Entry!
Due by: April 25th – 7 pm CET
Results: April 27th
Ticker to End of Round
https://www.tickcounter.com/countdown/554337/deadline-escape-r4